AC Repairs & Installation Specialists To Keep Your Puyallup Property Cool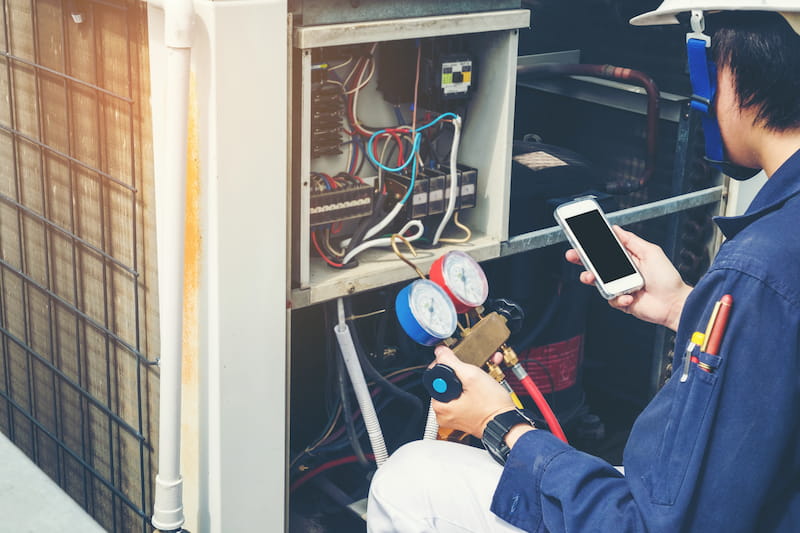 At HVAC Service Pros, we don't just get the job done, we'll make sure that your Puyallup property's AC repairs & installation services are done right. We're up to date on the latest techniques, skills, tools, and certifications needed to ensure expert AC repairs & installation services of the highest quality for your home or business.
HVAC Service Pros services, repairs, and installs all makes and models of air conditioning systems from leading manufacturers in the HVAC industry, and with almost four decades of AC repairs & installation experience, you could say that servicing HVAC systems is in our DNA. When it comes to AC repairs & installation for your Puyallup property, we're not comfortable until you're comfortable. To request a free quote in Pierce, Thurston, Lewis, or South King County, give HVAC Service Pros a call today.
Air Conditioning Installation & Replacement
When it comes to air conditioning installation and replacement for your Puyallup property, HVAC Service Pros ourselves apart from the competition by taking the time to educate our customers so that you can choose the right system to meet your needs and fit your budget. Our sales team works for you - they're not paid on commission. You'll never have to worry about high-pressure upsells.
How do you know it's time for air conditioning replacement? There are a few sure signs:
Higher-than-normal energy bills
Airflow issues
Temperature control problems
Moisture buildup around indoor or outdoor unit
Leaks or water damage
Strange odors or noises
The air conditioning installation and replacement specialists at HVAC Service Pros are committed to installing your system in a timely, efficient, and minimally invasive manner to ensure your satisfaction. We'll make sure that you are 100% confident in your ability to operate your new system and maximize your comfort. Schedule a visit for AC repairs & installation services today and become a part of the HVAC Service Pros family - you'll always be in good hands with our skilled professionals.
HVAC Maintenance Plans To Keep Your Puyallup System In Top Condition
Your HVAC system is often the most overlooked portion of your home, but it requires regular attention to ensure that it's operating safely and efficiently. HVAC Service Pros offers a tiered-level maintenance plan program that allows you to customize your air conditioning maintenance to fit your budget and reach your overall goals.
Our Budget Level Plan provides basic service and coverage while our top-tier Family Level Plan offers ultimate care for your HVAC system. We offer a broad range of comprehensive coverage to meet your needs and fit your budget. To find out more about our HVAC maintenance plans, give us a call today.
Expert AC & Heating Repair, Service, & Installation In Puyallup
Finding the right professional for AC installation, HVAC maintenance, and heating repair in Puyallup is easy - just leave it to the experts at HVAC Service Pros. We offer a broad array of HVAC services that include:
AC Repairs & Installation
Boiler Repair & Installation
Geothermal Heat Pump Installation & Repair
Heating And Cooling Services
Heating Repairs & Installation
HVAC Maintenance
Hydronic Heating Installation & Repair
We offer free consultations and 24/7 emergency AC & heating repair services for your peace of mind. Our mission is to deliver the highest quality HVAC repair, maintenance, and installation services to Puyallup and the surrounding communities. Request a free quote today by calling 253-361-6236 or contact us using our easy online form.
---
Recent AC Repairs & Installation Related Articles
Contact HVAC Service Pros For All Your Heating & Air Conditioning Needs!