Eatonville's Go-To For First-Rate Heating Repair Services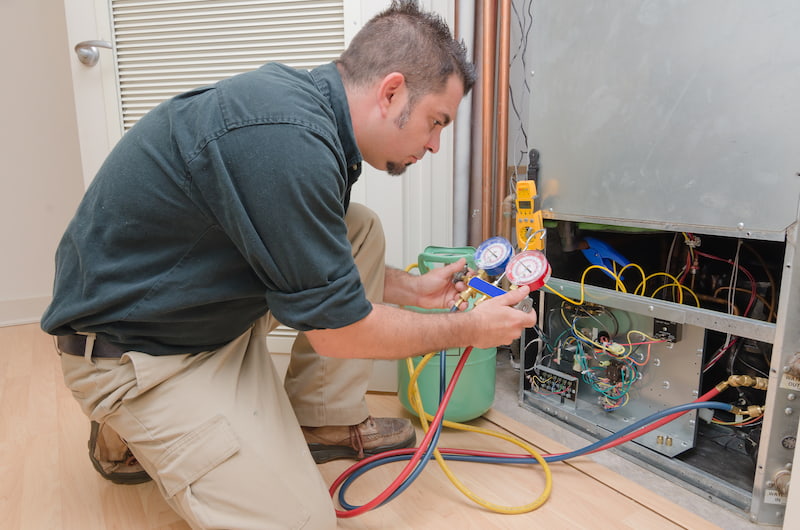 When it comes to first-rate heating repair for Eatonville, the experts at HVAC Service Pros aren't comfortable until you're comfortable. At HVAC Service Pros, our mission is to deliver the highest quality air conditioning and heating repair, maintenance, and installation services for Eatonville and the neighboring communities in Pierce County. Making people comfortable in their homes, offices, and businesses is our passion.
AC Repairs & Installation
Furnace Repairs & Installation
Boiler Repair & Installation
Geothermal Heat Pump Installation & Repair
Heating And Cooling Services
Heating Repairs & Installation
HVAC Maintenance
Hydronic Heating Installation & Repair
We set ourselves apart from the competition by ensuring that our customers are thoroughly educated to help them make informed decisions. HVAC Service Pros offers up-front pricing and quality HVAC solutions to meet your needs and your budget. Give us a call today to request a free consultation in the Eatonville area.
Head Off Heating Repair For Your Eatonville Property With HVAC Maintenance
A qualified HVAC professional is your first line of defense when it comes to making sure your AC and heating system is operating safely and efficiently. Routine HVAC maintenance will alert you to potential issues with your system, extend the life of your equipment, and reduce the need for heating repair services.
HVAC Service Pros offers multi-tiered maintenance plans and tune-up programs to keep your system operating at peak performance year-round. Find out more about our maintenance plans by calling 253-361-6236 today.
How To Tell If Your Eatonville System Needs Heating & Air Conditioning Repairs Or Replacement
How do you know if you need AC repairs or air conditioning replacement? There are a few sure signs that it's time to bring in a professional to evaluate your system:
Higher-than-normal energy bills
Airflow issues
Temperature control problems
Moisture buildup around indoor or outdoor unit
Leaks or water damage
Strange odors or noises
Our experienced professionals have 40 years in the HVAC industry and we'll make sure that you understand your options and find the right heating and cooling solutions to meet your needs.
About Eatonville, WA
The small-town charm and natural beauty of Eatonville are undeniable. From our stunning views of Mt. Rainier to our award-winning wildlife park to our historic downtown where you can thrift and antique to your heart's desire, it's easy to see why Eatonville is such a comfortable place for our friends and neighbors to call home.
If you need help maintaining the comfort of your Eatonville home or business, HVAC Service Pros is here to help with quality AC and heating repairs, maintenance, and installation. Give us a call today at 253-361-6236 and become a member of the HVAC Service Pros family, where we're not comfortable until you're comfortable.
Contact HVAC Service Pros For All Your Heating & Air Conditioning Needs!