Leading Heating Repair Company in Graham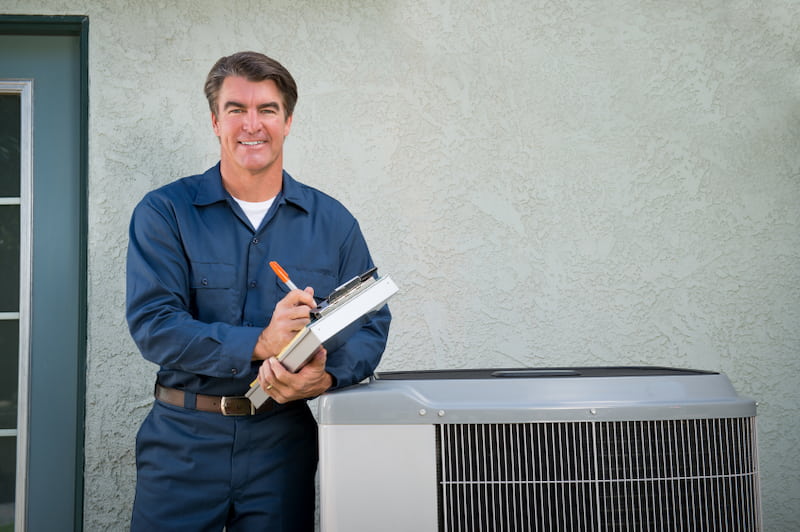 When it comes to air conditioning and heating repair for Graham, the experienced professionals at HVAC Service Pros have you covered. We offer AC and heating repair, maintenance, and installation services for communities throughout Pierce County and we're not comfortable until you're comfortable.
HVAC Service Pros services all makes and brands of HVAC equipment, we offer up-front pricing, and our consultations are always free. Don't choose just anyone for your AC & heating repair services - call HVAC Service Pros today for service of the highest quality in the Graham area.
HVAC Maintenance For Your Graham Property Helps You Avoid Heating & Air Conditioning Repairs
Routine HVAC maintenance and tune-ups for your air conditioning and heating system will keep your equipment operating at peak performance year-round. There are a number of benefits to keeping your HVAC system properly maintained:
Extends the life of your HVAC system
Higher efficiency
Lower energy costs
Heads off expensive AC & heating repairs
Prevents breakdowns
Maintains manufacturer's warranty
At HVAC Service Pros, we offer multi-tired maintenance plans designed to meet your needs and your budget. To find out more about our HVAC maintenance plans, give us a call today at 253-361-6236.
AC & Heating Repairs, Service, & Installation For Graham Properties
With four decades of industry experience, it's easy to see why HVAC Service Pros is the trusted specialist you can count on for quality AC & heating repair, service, and installation in Graham and the neighboring Pierce County communities. We offer a broad range of comprehensive services for homes and businesses, including:
Furnace repairs and installation
Boiler repairs and installation
Geothermal heat pump installation and repairs
Heating repairs and installation
AC repairs and installation
Hydronic heating and installation
Multi-tired HVAC maintenance and service plans
At HVAC Service Pros, we set ourselves apart from the competition by educating our customers so that they can make informed decisions and find the right solutions for their needs and their budgets. If you're looking for a reliable and experienced HVAC specialist in the Graham area, we invite you to schedule services and join the HVAC Service Pros family.
About Graham, WA
Graham is known for wide-open spaces and spectacular views of majestic Mount Ranier, but that's not the only reason your friends and neighbors choose to live here. With an abundance of farm-fresh produce readily available, family-friendly neighborhoods, and opportunities for enjoying cycling, hiking, skiing, and other outdoor activities, it's easy to see why so many people choose Graham to make a comfortable home.
If you're looking for help with your Graham home's indoor comfort, the HVAC experts at HVAC Service Pros are here to help. To request a free consultation for air conditioning replacement, heating repair, or HVAC service, give us a call today at 253-361-6236 or contact us using our easy online form.
Contact HVAC Service Pros For All Your Heating & Air Conditioning Needs!