Upgrade Your Puyallup Home With Hydronic Heating Installation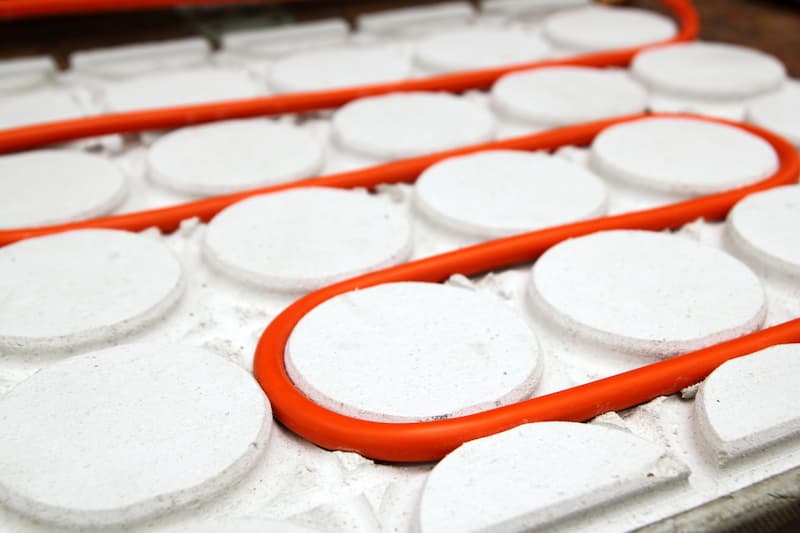 If you've been thinking about updating your Puyallup home to the latest in radiant heating technology, a hydronic heating installation professional can help you design a system to fit your needs and your budget. A hydronic heating system relies on a network of tubes to transport heated water throughout your home. A few of the different types of hydronic heating installations include:
Radiant floor systems
Radiant wall heating systems
Hydronic baseboard heaters
Hydronic towel warmers
Hydro-air heating
Large building applications
Hydronic heating systems offer clean, efficient comfort and allow you more control over specific zones in throughout your Puyallup home, but those aren't the only benefits. Let's take a look at a few of the benefits that hydronic heating installation offers.
Zone-controlled Comfort
Rather than control from a single thermostat, zone-controlled comfort allows you to vary the temperatures in your Puyallup home by room or zone. This is a great option if you have a large home or if you're frequently arguing about temperatures with your housemates.
Quiet Operation
Say goodbye to the sound of your system firing up, noises from ductwork, and gushing air. Hydronic heating doesn't use air to heat your home and doesn't require equipment to force air movement.
Improved Air Quality
Because you're not using a forced air system to heat your Puyallup home and push air through ductwork, a hydronic heating installation can minimize the transference of indoor air pollutants like dust, pollen, and allergens. An added bonus, with no need for ductwork, hydronic heating installations offer versatility and save space.
Durability & Efficeincy
With fewer moving parts than standard HVAC systems, hydronic heating systems require less maintenance and fewer heating repairs. Because water is such an efficient conductor of heat, less energy is needed to keep your Puyallup home warm. This can add up to big cost savings!
Experienced Hydronic Heating Installation & More For Puyallup
When it comes to hydronic heating installation and heating repair in Puyallup, HVAC Service Pros has the experience and expertise to get the job done right. We offer a broad range of comprehensive heating and cooling services in the Puyallup area that include:
Hydronic Heating Installation & Repair
Heating Repair & Installation
AC Repairs & Installation
Furnace Repairs & Installation
Boiler Repair & Installation
Geothermal Heat Pump Installation & Repair
HVAC Maintenance & Tune-Ups
24/7 Emergency Repair Services
For more information about our hydronic heating installation services or heating repair for your Puyallup property, give the experts at HVAC Service Pros a call today at 253-361-6236 or use our easy online form to request a free quote. At HVAC Service Pros, we're not comfortable until you're comfortable!
Contact HVAC Service Pros For All Your Heating & Air Conditioning Needs!