Blueberry Hills Farm and Restaurant in Manson, WA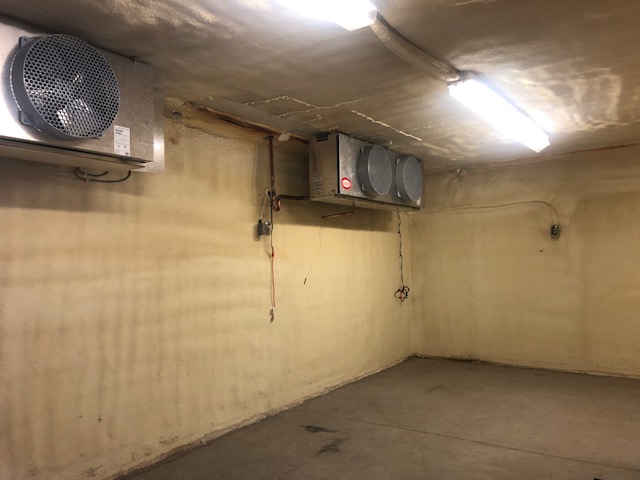 On Monday May 15th, while attending an out-of-town memorial service we were contacted by a family friend who happened to be visiting a friend of theirs who operates a unique family owned and operated Farm and Restaurant in Manson Washington known as "Blueberry Hills
Farm and Restaurant". Manson is a quaint little town just north of the town of Lake Chelan, nestled between the shores of Lake Chelan, and Lake Wapato, with rolling hills of various fruit orchards, in North Central Washington State. You can check out there website for more information. www.wildaboutblueberries.com
If you have never been there before I highly recommend visiting, they offer U-pick blueberries that grow from high bush berry bushes, and the uniquely decorated restraint has really good food for breakfast and lunch, and some very unique dishes made from their own, you guessed it, blueberries. The long line at the door, that you will have to stand in if you're not there well before they open, is a testament to just how good the food is. Both locals and tourists, are willing to wait it out for what can be up to half an hour or more, to get in and order and be seated over truly fantastic scenery as you dine on the large covered back porch, overlooking the blueberry fields and apple orchards.
Our friend explained that the farm was having a lot of trouble finding a company that had enough experience with refrigeration work, to get their large, failed, walk in freezer, up running and ready for what would soon be the harvest season of their blueberry crops. On May 20th we
made a site visit to see what was needed. We prepared a proposal to replace their failing equipment, with a new condenser and new evaporator coils along with new refrigeration piping, the proposal was accepted, and we moved into the engineering phase of the project.
On May 21st we proceeded with the demo phase of the project, by recovering the refrigerant from the existing system and disconnecting the improperly sized evaporator coils. During this scope of the project, we found a few mistakes that had been made by the previous contractors
and technicians who had installed and been working on the system. The largest of which was associated with the thermal expansion valves in the evaporator coils, and the sensing bulbs that work with these valves. The sensing bulbs were located in such a manner that only a small
portion, perhaps less than 10% of the length of the bulbs were making contact with the vapor return lines coming back from the evaporators. This caused multiple pre-mature compressor failures and numerous call back problems, and no-one else had ever bothered to look at this until we arrived.
During the engineering phase of the project, it was discovered that a new condensing unit of the capacity that would be needed would not be available for eight to 12 weeks. This would put the completion of the project well beyond the expected harvest date, and this year's blueberry crop would be a waste. Luckily, they had an old de-commissioned condenser that had been previously taken out of service by one of their prior local contractors. It was known that it needed a new compressor. It was decided that we would re-use their old 15 horsepower condenser unit and match it to new evaporator coils.
Upon arriving at the site Thursday evening of the upcoming Memorial Day weekend, we discovered that the contractor who decommissioned the condenser, had simply cut the piping connections, did not close or cover the piping and left every service valve in the machine in open/operating position, and left the machine to sit in a field of tall grass for just over a year. I could feel my heart sink and my stomach turn as all the thoughts of what it was going to take to bring this machine back from the dead.
With a quick round of brainstorming and a lot of phone calls to our good friends at United Refrigeration, (the refrigeration supply house), in Fife WA. We had all of the needed parts on the way, and with a lot of blood sweat and tears, and five consecutive days of working 14-17
hour days over what was a very warm Memorial Day weekend, and multiple trips back to change out filter dryers, the blueberries are now safely tucked away, frozen and ready for countless folks to enjoy.
A huge shout to the highly dedicated folks at United Refrigeration in Fife WA, who helped size and source the evaporators and who made two trips over the mountains on Memorial Day weekend to make this project possible. Adam and David, you guys Rock!!
Sincerely,
Robert Bridgman President HVAC Service Pros, Puyallup WA
Project Image Gallery
Products Used
Trenton refrigeration products and Copeland compressors
Contact HVAC Service Pros For All Your Heating & Air Conditioning Needs!